Airspace Aviation Club is a non-profit organization to provide pilots, their friends and families a high quality place to meet, with flight planning, socializing and rest room facilities. From the imported tile floors to the spacious counters and abundant barstool-type seating, the upscale furnishings are conducive to flight safety and building pilot camaraderie. It is a great place to hang out on a Saturday morning or after a daytrip.
This modern facility is open for membership to any pilot or aviation enthusiast. The minimal annual dues is used to cover operating expenses such as utilities, ground lease, Internet service, maintenance, etc. Club members are issued a proximity reader access card for 24/7 access. At AKR, the access card also opens the special club member vehicle gate.
2020 Club Dues and Fees
1X Administration and Card Fees
New member initiation fee: $50.00
Annual Club Dues
Full Membership: $175.00
Dues are prorated for new members.
Fiscal year starts in May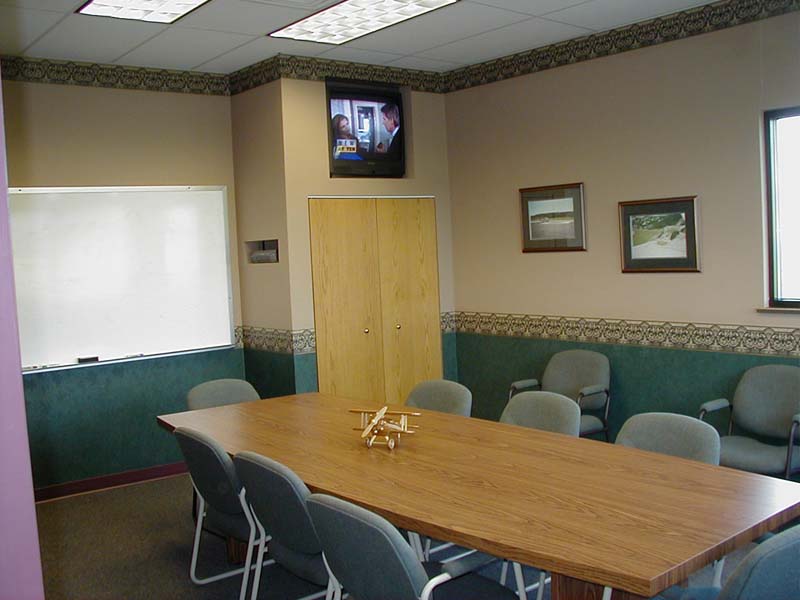 Conference room is available for club members.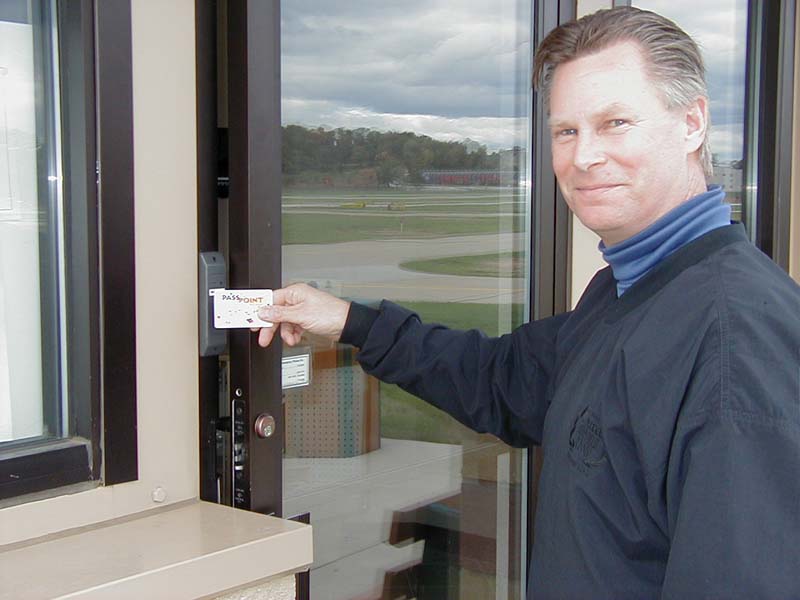 Proximity reader card provides 24/7/365 access. Nice to have when you fly in late at night or depart early AM before the airport opens and you "have to go."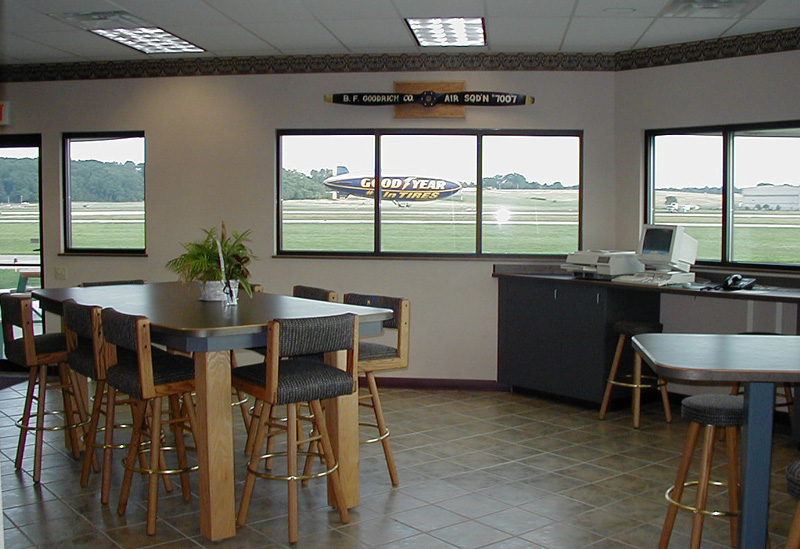 Spacious club area has ample counter space for spreading out charts and flight planning. Use the Internet computer to file flight plans and get WX.